ABOUT THE COLLECTION
Connected to everything
From a garden fern or a seashell, to a fingerprint or a galaxy of stars, spirals are found everywhere in nature; a consistent motif throughout our world and beyond.

They remind us of the continuous flow of life, and of the never-ending connections between ourselves and everyone and everything around us.
THE DESIGN
Continuous loop, infinite connections
Christine Hill has long been fascinated with spirals, especially those found in nature. The Endless Collection is based on a ring Christine designed and had made specially by our first jeweller years ago – a ring she still wears almost every day. Inspired by the enchantment of spirals, each design in the Collection is formed by a single, never-ending loop.
"The continuous loop symbolises the Endless flow of life, our infinite connection to the Earth and to all those around us." – Christine Hill.
Shop the Collection ›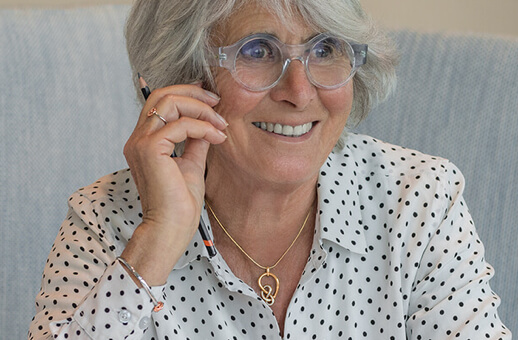 MEET THE DESIGNER
Christine Hill
Christine Hill's artistic talent has been part of the Michael Hill story from the beginning, as she lent her unique creative touch to interior design, visual merchandising, and catalogue illustrations. Christine designs four exclusive jewellery collections for Michael Hill, taking her inspiration from beautiful organic forms and purposeful objects with deep meaning, transforming them into wearable pieces of art.