THE DESIGN
Raw strength & beauty
An internationally-acclaimed sculptor, Mark Hill takes cues from the raw strength and beauty of the natural world. Inspired by the organic curves of found objects washed up on the beach near his home, the Mark Hill Collection brings to life the power and purpose of nature, where every shape and curve has a reason, and every form its own energy
Wear a Mark Hill Collection piece to celebrate all that you are, and to remind yourself of the power of staying true.
Shop the Collection ›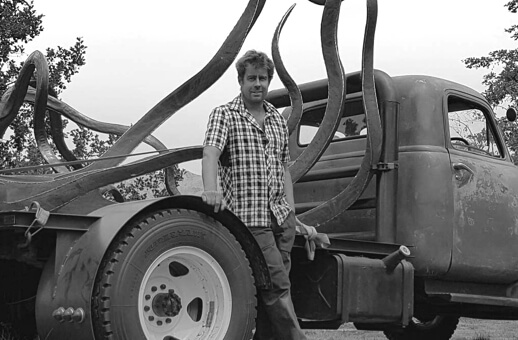 MEET THE DESIGNER
Mark Hill
Mark Hill is an internationally-acclaimed sculpture artist. Based in New Zealand, he creates dramatic large-scale sculpture works in steel, which take influence from organic forms and the natural surrounds of his New Zealand home. Mark's inspiration is reimagined in a smaller-scale, wearable form in precious metals for his exclusive jewellery collection for Michael Hill.