Northern Radiance
Exclusive to Michael Hill, all pieces in this collection contain Canadamark™ Diamonds, which are guaranteed certified natural Canadian diamonds. All pieces in this collection are crafted in certified Canadian gold. This means you can make your diamond selections with confidence and pride, knowing the origin and history of each piece.
The collection features a range of stunning rings, earrings and pendants giving you choice in selecting a beautiful, ethical piece to celebrate the milestones in your life.

Shop the collection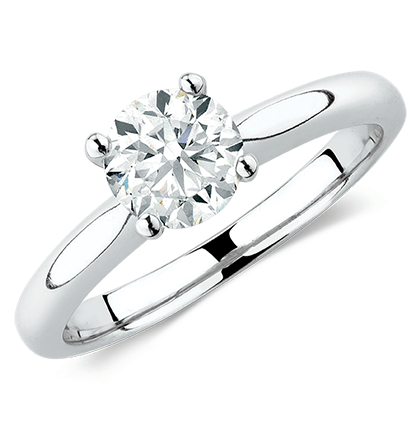 Responsibly Sourced, Traceable Diamonds
All diamonds in the Northern Radiance collection are provided traced under the Canadamark™ program. All diamonds in the Canadamark™ program are sourced from Canada's diamond mines in the Northwest Territories.
Canadamark™ provides the only independently audited "mine to market" traceability program for Canadian diamonds, providing a unique identification number for each diamond. This number identifies the diamond as a Canadamark™ diamond and gives you the precise details about its origin including the mines from which it was sourced.
Canadamark™ diamonds are responsibly mined, with respect for the sustainability of the natural environment and the people living in northern communities. They are focussed on the process of responsibly mining our Northern Radiance diamonds, bringing out their brilliance, and ensuring that they are authentically Canadian.
Visit us in-store where you can find out more about Canadamark™ diamonds, or if you already have a Northern Radiance diamond, you can learn more about your diamonds' origin here: www.canadamark.com