ABOUT THE COLLECTION
Celebrate personal growth
Willow celebrates those who dare to reinvent themselves, always looking for new directions to branch out into, to realize their full potential, no matter what challenge crosses their path. This is a Collection designed to celebrate personal growth; to encourage you to believe - in you.
THE DESIGN
Strength & delicate beauty
Willow is exclusively designed by Christine Hill. Like a tree that pushes its roots ever deeper into the soil, like branches that find their way around every obstacle toward the light, the organic lines of these pieces combine delicate beauty with unrelenting strength.
For those who seek to celebrate the turning of a leaf or the dawning of a new season, a Willow piece is a fitting token of personal growth.
Shop the Collection ›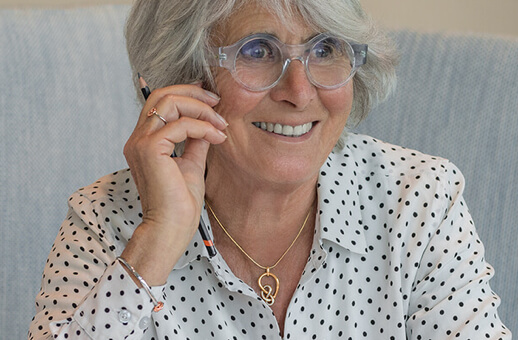 MEET THE DESIGNER
Christine Hill
Christine Hill's artistic talent has been part of the Michael Hill story from the beginning, as she lent her unique creative touch to interior design, visual merchandising, and catalogue illustrations. Christine designs four exclusive jewellery collections for Michael Hill, taking her inspiration from beautiful organic forms and purposeful objects with deep meaning, transforming them into wearable peices of art.