Want to be a Different Kind of Bride? Alternative Engagement Rings to Love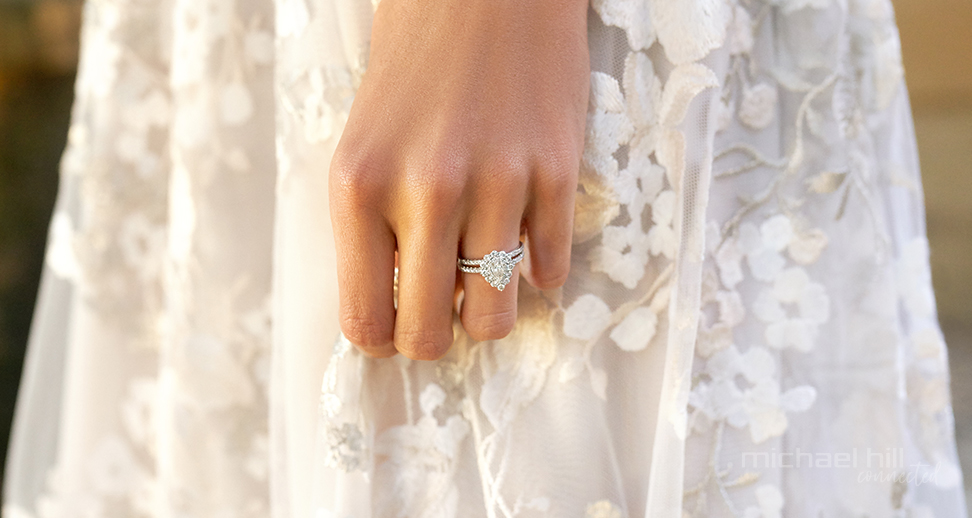 Every bride is unique, and luckily, there are as many different types of engagement rings as there are types of brides!
Whether you want a diamond ring with an eye-catching design, or an alternative engagement ring featuring gemstones, here are some of our top styles that will ensure your ring stands out from the crowd.
1. Gemstone Engagement Rings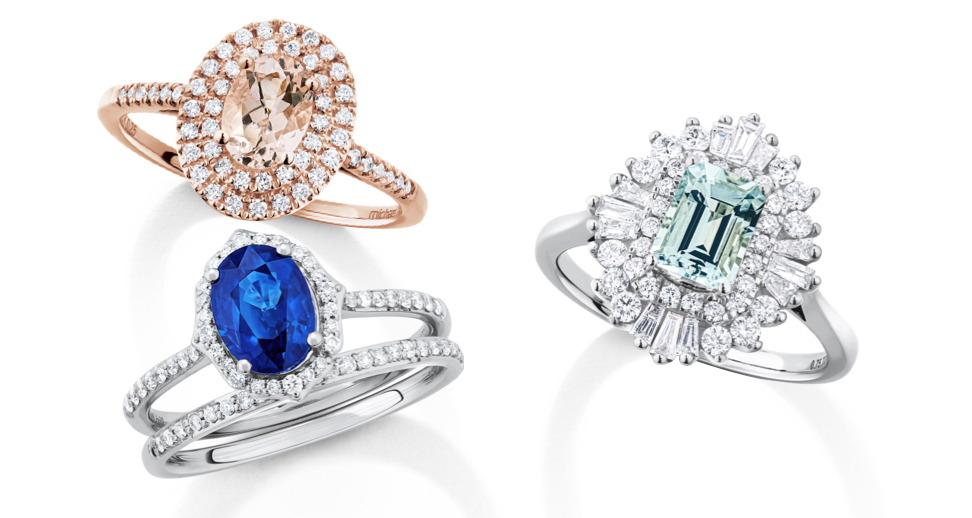 While diamonds are truly special, and are the traditional stone of choice for engagement rings, diamond engagement rings are not your only option. In fact, many brides choose coloured gemstones for the centrepiece of their ring, as they offer a personal statement and unique symbolism. Read on to discover some of the most popular gemstones for engagement rings.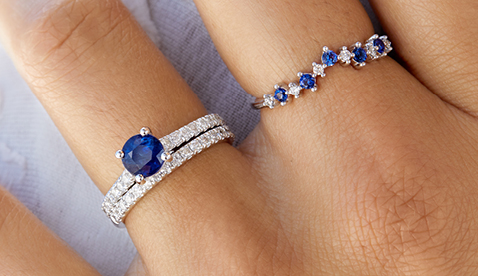 Sapphire Engagement Rings
Sapphire engagement rings are undoubtedly the most popular coloured style. Not only are sapphires beautiful, they are very hard stones – second only to diamonds in terms of hardness – so they're perfect for rings that are worn every day.
While sapphires are usually associated with their much-loved, deep blue colour, they actually come in a range of shades – from green to white to pink, so you can find a beautiful alternative ring in your favourite colour.
Morganite Engagement Rings
Morganite is also a popular choice for alternative engagement rings. This beautiful, blush-coloured gemstone is feminine and timeless, and with a Mohs scale rating of 7.5 – 8 it's also a suitably hard gem for engagement rings.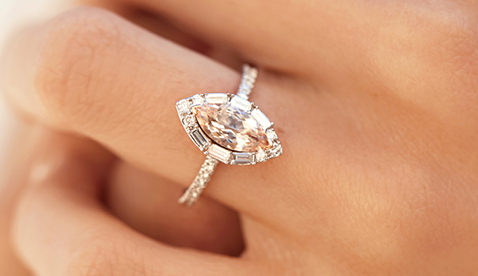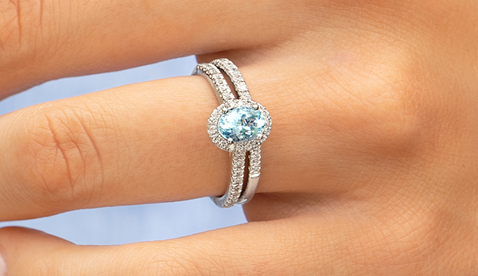 Aquamarine Engagement Rings
Aquamarine is a stunning choice for a coloured gemstone engagement ring. With its gorgeous pale blue colour, aquamarine engagement rings will suit everybody. It's also in the same gem family as morganite, so it's a hard gemstone that's suitable for engagement rings.
There are a wide range of beautiful, coloured gemstones to choose from to give you a unique and alternative bridal look. And if you can't decide between coloured gemstones and diamonds, many gemstone styles feature a sparkling diamond halo or side accent – giving you the best of both worlds!
2. Rose Gold Engagement Rings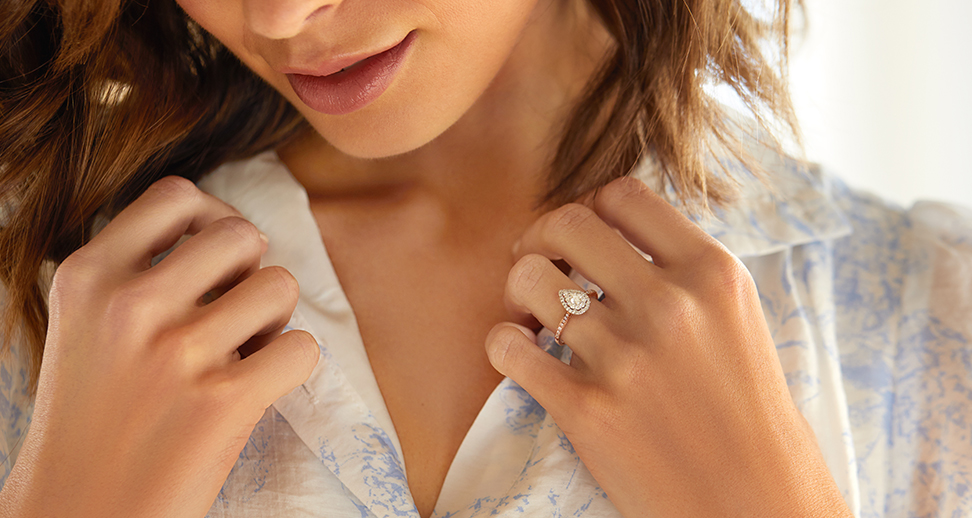 Another way to have a unique touch of colour in your engagement ring is to opt for a rose gold setting. While rose gold is a beautiful and much-loved shade, it's not as popular as yellow gold or white gold for engagement rings, so it's sure to give you the unique look you're after.
Rose gold is a beautiful setting for diamond engagement rings, and you can find unique cluster, halo, and multi-stone designs that allow the rose gold to shine through for a radiant look. It's also the perfect match for morganite engagement rings, for an all-over blush.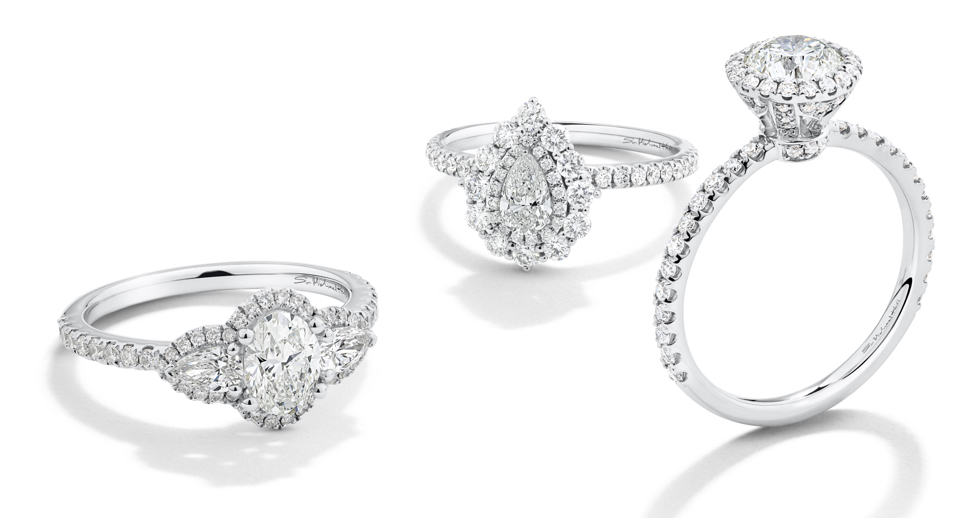 If you love diamonds but would like something alternative to a classic solitaire engagement ring, there are so many unique multi-stone designs to explore.
Try a halo ring with a floral or vintage-inspired design, a square shape, or a ring with fancy-shaped diamonds. Round brilliant is the most popular and timeless cut for diamonds, so if you choose a ring with baguette, emerald, pear or marquise shaped diamonds, your engagement ring is guaranteed to have a point of interest.
Can any ring be an alternative engagement ring?
Engagement rings are, most importantly, a symbol of love and commitment between you and your partner. Therefore, your engagement ring should first and foremost be a ring that you love; whether that is a diamond ring, a coloured gemstone ring, or whichever style of ring you prefer.
Ultimately it comes down to your personal choice. If you choose a coloured gemstone ring, just be aware that not all gemstones are equal in terms of hardness and durability, so some stones will require extra care to ensure they give you a lifetime of shine. Speak to our expert team members in-store, or book an appointment, for help to choose your perfect ring.
Explore our wide range of beautiful ring styles, and find the one that's just right for you. Shop engagement rings online >
Would you like some one-on-one help choosing the perfect, unique engagement ring for you or your partner? Book your free Virtual or In-store Appointment with our team. Learn more and book >
Shop unique engagement rings:
Words by Megan Greaney
Megan has been a writer for over 10 years, and has been writing content at Michael Hill for over two years where she has gained an extensive knowledge of jewellery – from styling and craftsmanship to materials and stones. With a background that also includes fashion, and studies of Journalism and Anthropology, she is perceptive of the emotions and cultural contexts linked to what we wear.
Last updated 13th August, 2021