One of our all time most-loved ranges: Diamonds by the Carat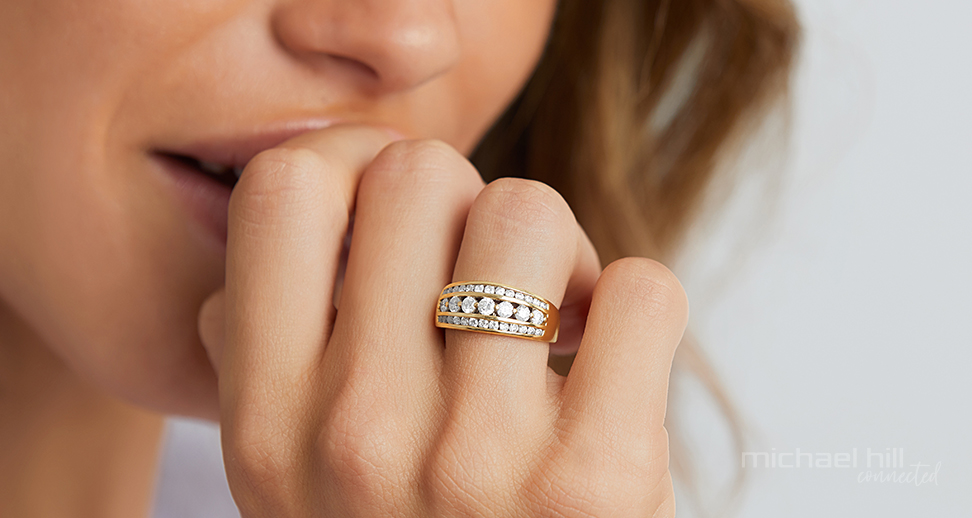 When it comes to choosing your perfect diamond engagement ring, or a special, timeless jewellery piece, it's all about finding that beautiful look and the level of sparkle that you love most.
One of our customers' absolute most-loved ranges, Diamonds by the Carat, allows you to do exactly that: choose an eye-catching diamond ring (or pendant, or earrings) in the size that's perfect for you.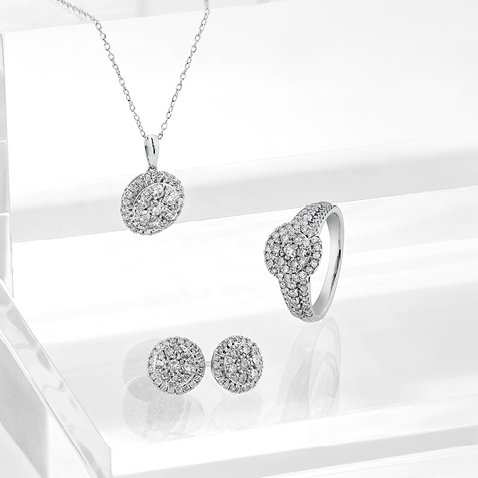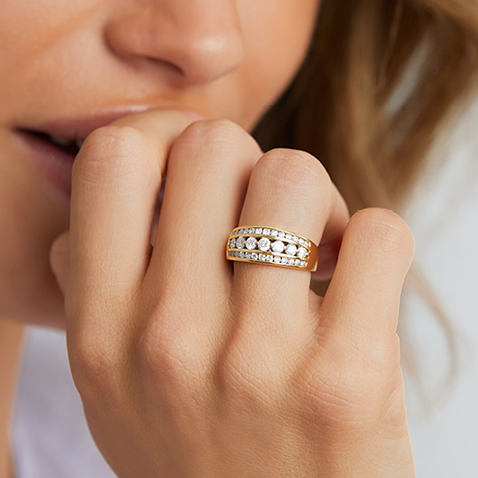 What is the Diamonds by the Carat range?
This range features classic engagement ring and jewellery styles in a variety of carat weights, at great value – and they're consistently some of our best sellers.
The rings in this range feature stunning diamond clusters surrounded by a halo, as well as diamonds set into the shoulders of the ring for beautiful sparkle from every angle. They're loved as engagement rings, but can also be worn as fashion rings if that suits your style. Rings are available in timeless square and round shaped clusters, so you can choose the design that best suits you.
Our Diamonds by the Carat styles come in a range of carat weights, from 1 carat TDW (total diamond weight) to an incredible 4 carat TDW; as well as white gold and yellow gold settings.
The range also includes classic pieces such as diamond tennis bracelets, diamond cluster stud earrings, cluster pendants, statement multi-row fashion rings, and bold men's rings.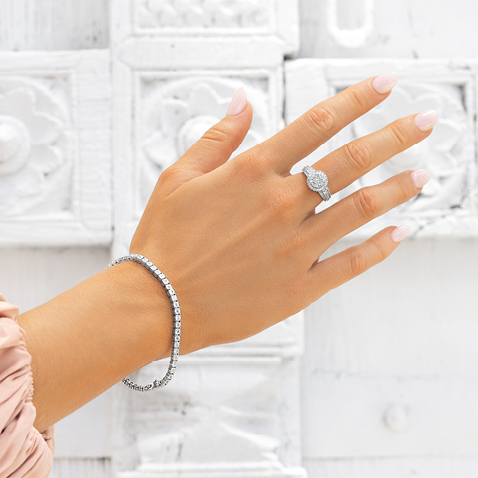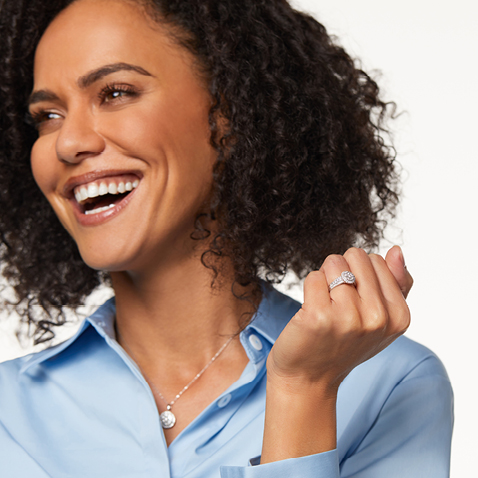 How do I style my Diamonds by the Carat jewellery?
The sparkling diamond pieces in this range are nothing short of show-stopping. Worn as an engagement ring, they can be paired with a simple precious metal wedding band or, if you want even more sparkle, style them with a contoured diamond wedding band.
For your wedding day, our Diamonds by the Carat range offers beautiful styling options. Add a tennis bracelet, earrings, and pendant from the same range for an eye-catching matched look. These timeless pieces will become firm favourites in your jewellery collection, so you can wear them well beyond your wedding day.
Try wearing one of these statement diamond styles at a time, such as a fashion ring, tennis bracelet, or pendant, and pair them with your favourite pieces in simple precious metals for effortless layers.
For special occasions, or just for added glamour, wear two or more pieces from the range for a striking look. Diamond jewellery is highly versatile, so you can also easily pair styles from this range with any of your diamond jewellery.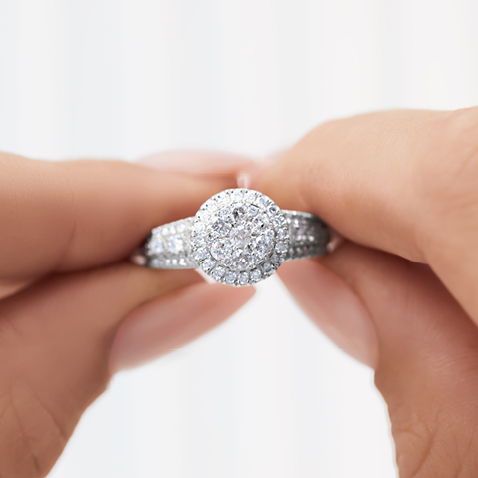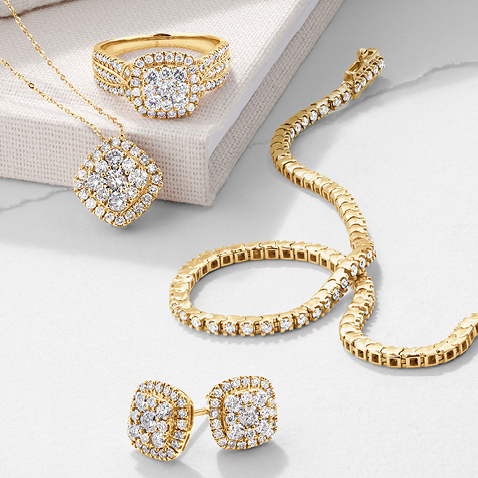 Why are these styles among the most-loved?
Diamonds by the Carat is one of our most-loved diamond ranges at Michael Hill, with eye-catching, sparkling and precious diamond jewellery in classic designs.
With their bold yet timeless appearance, these styles will instantly elevate your look when worn alone, but are also versatile for styling with other jewellery pieces.
Whether worn as an engagement ring, special occasion jewellery, or for everyday elegance, these pieces will bring the incredible sparkle you love.
Shop Diamonds by the Carat:
Words by Megan Greaney
Megan has been a writer for over 10 years, and has been writing content at Michael Hill for over two years where she has gained an extensive knowledge of jewellery – from styling and craftsmanship to materials and stones. With a background that also includes fashion, and studies of Journalism and Anthropology, she is perceptive of the emotions and cultural contexts linked to what we wear.
Last updated 21st September, 2021