The Top 5 Jewellery Engraving Ideas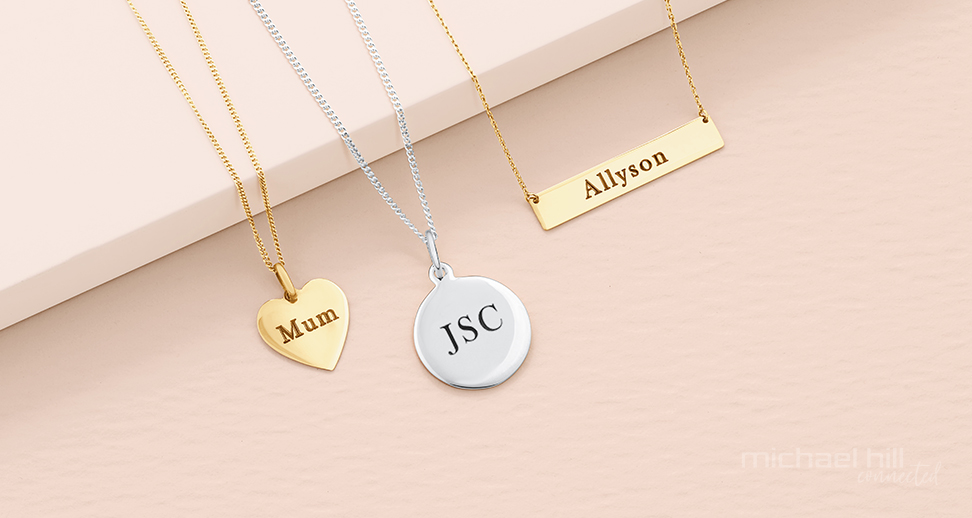 At Michael Hill we offer a beautiful range of engravable jewellery. Engraving is offered as a free service for Michael Hill Brilliance members, when you purchase one of our engravable items online.
Engraving for online orders is completed in-house in Australia using new, state-of-the-art machinery, giving beautiful results for your special, personalised piece.
Engraving your jewellery is the perfect way to add a truly personal touch to your jewellery look; it also makes for a thoughtful and meaningful gift for the Holidays, or a loved one's birthday, anniversary, or graduation.
To inspire you, here are our top 5 jewellery engraving ideas.
1. A full name
How to make your look truly individual? Put your name on it. Our engravable jewellery pieces with an elongated space – including bar necklaces and ID bracelets – are the perfect fit for your first name.
This is also a great option for a personalized gift for your loved one. We also love the idea of having a surname inscribed – perfect as matching memento pieces for a family or for a newly engaged or married couple.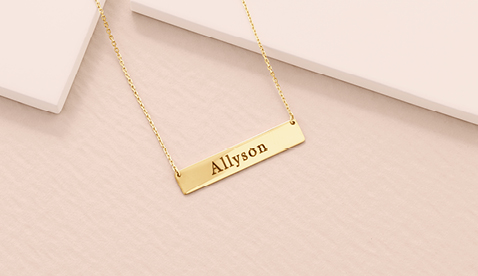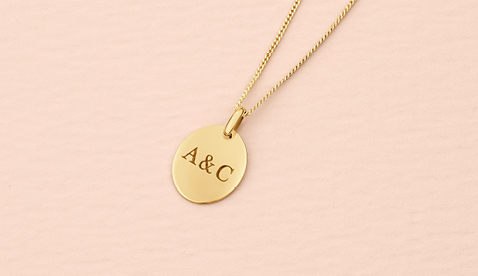 2. Initials
The most fashionable way to personalize your jewellery look is also perfectly timeless. Engraving initials on jewellery provides so many options, whether you're buying a piece for yourself or as a gift. Engrave your own initials, your children's initials, your partner's or best friend's initials as a meaningful piece for yourself.
Each of these ideas are equally thoughtful when gifting a loved one! If you're celebrating a wedding or engagement, a piece with the couples' initials engraved will also be a treasured gift.
3. A meaningful word
If you're gifting someone special, like your best friend, a family member, or your partner, sometimes a simple and meaningful word can say it all – such as 'love', 'adore', 'sister', 'BFF', 'forever' – or any word that will mean most to them.
For a meaningful gift to yourself, you could have a mantra or reminder inscribed that you'll wear close to your heart each day. Some ideas we love include – 'strength', 'kindness', 'joy', 'believe' – or whatever message will resonate most for you to wear.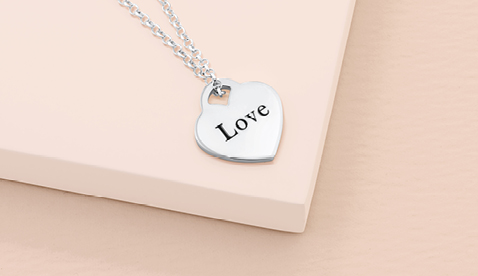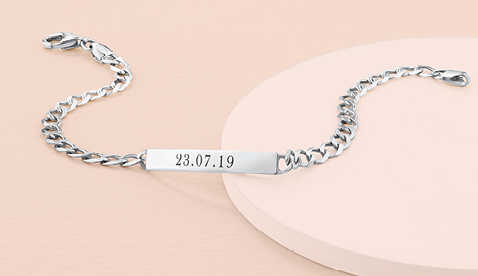 4. A significant date
The perfect gift for your partner? A wearable, precious keepsake of the day you met, went on your first date, said "I love you", or said "I do." An ID bracelet or bar necklace is perfect for having a date engraved.
Our engravable baby ID bracelet is also a beautiful gift for your child, or to celebrate the new mother in your life. Having their date of birth engraved will make it extra personal and sentimental.
5. A nickname
Another ideal gift for a loved one that will let them know how much you care. Have a nickname that is special to the two of you engraved on a beautiful piece of jewellery. This could be for your partner, best friend, sibling, child, or something as simple and meaningful as 'Mom' or 'Dad' as a piece your parents will treasure.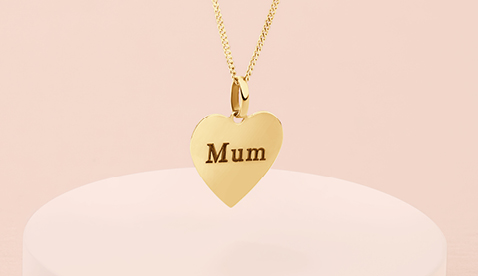 Shop engravable jewellery:
Words by Megan Greaney
Megan has been a writer for over 10 years, and has been writing content at Michael Hill for over two years where she has gained an extensive knowledge of jewellery – from styling and craftsmanship to materials and stones. With a background that also includes fashion, and studies of Journalism and Anthropology, she is perceptive of the emotions and cultural contexts linked to what we wear.
Last updated 2nd November, 2021