5 Reasons to Propose during the Holidays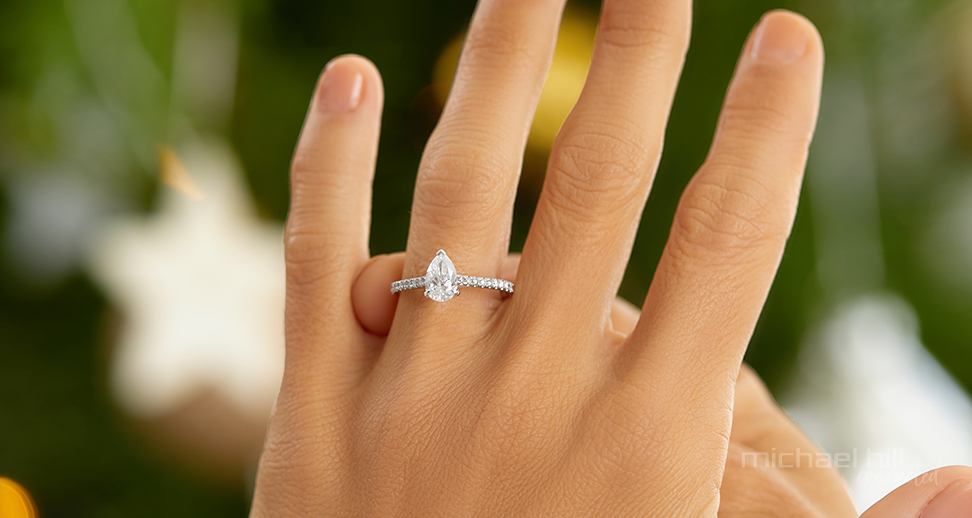 You've probably heard that the festive season is one of the most-loved times for proposals. If you're wondering why, or perhaps you're thinking of popping the question but need a little more convincing of the perfect time, here's some of our favourite reasons for a Holiday proposal.
1. You're surrounded by loved ones
The Holidays are all about celebrating with those you love most. Whether reuniting in person, virtually, or a mix of both, it's a time when we are fortunate to be surrounded by a lot of love - and this is a key inspiration for making the ultimate romantic gesture.
Whether you prefer to pop the question in private or surrounded by loved ones, you'll be able to share the wonderful news straight away - and bring some extra festive season joy to the people closest to you.


2. A ring is the perfect gift to find under the tree!
What could be more exciting than finding the unmistakable shape of a ring box beneath the tree (or in a stocking or beneath the fairy lights...)? An engagement ring would be a wonderful, joyful surprise and the perfect way to begin your Christmas morning! Of course if you can't wait, it's also magical as a special early gift on Christmas Eve.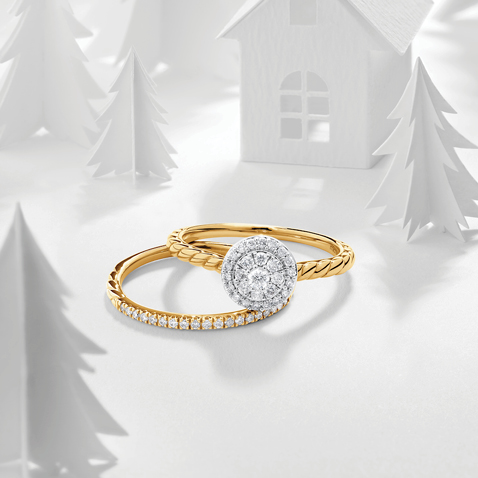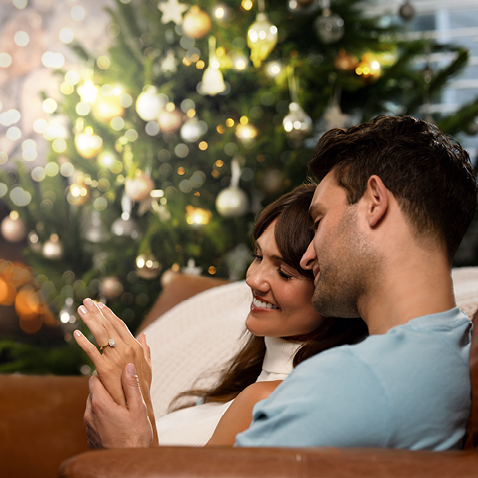 3. There are plenty of creative proposal ideas
The Holidays come with decorations and celebrations, so there are plenty of ideas to take advantage of if you would like to get a little creative. Some popular proposal ideas include a 'Marry Me' tree bauble, putting your question up in fairy lights, or of course, letting your partner come across the ring by surprise under the tree.
If your partner loves going out to see the Christmas lights, going ice-skating, or if you have another festive season tradition together, these would all provide romantic and proposal-ready moments. There's no shortage of Holiday proposal ideas to be found on social media, so scroll around and get inspired!
4. It's a great reminder to take some time out together
While the Holiday season is often a whirlwind of gift-buying, cooking and decorating, and celebrations with friends and family, it can have the potential to become overly busy and stressful. If you're planning to pop the question, it gives you an extra reason to organise a quiet, romantic moment for just the two of you to relax and enjoy each other's company.
5. You can start the New Year with love
What better way to start the New Year than with a promise of love? Whether you choose to pop the question at Christmas, on New Year's Eve or any time during the Holidays, the two of you will be able to start 2022 assured of your love and commitment to each other, and with all the excitement of everything that lies ahead!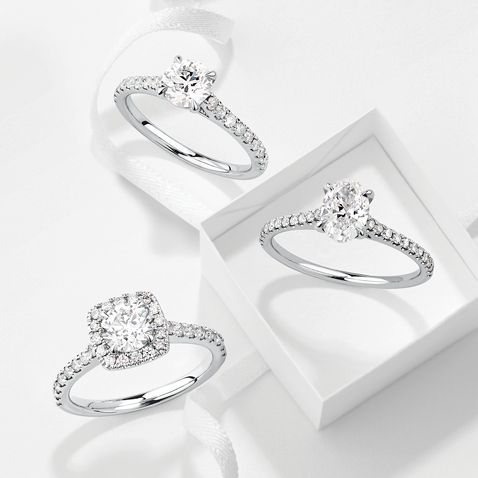 Shop our favourite rings to place under the tree:
Words by Megan Greaney
Megan has been a writer for over 10 years, and has been writing content at Michael Hill for over two years where she has gained an extensive knowledge of jewellery – from styling and craftsmanship to materials and stones. With a background that also includes fashion, and studies of Journalism and Anthropology, she is perceptive of the emotions and cultural contexts linked to what we wear.
Last updated 26th October, 2021