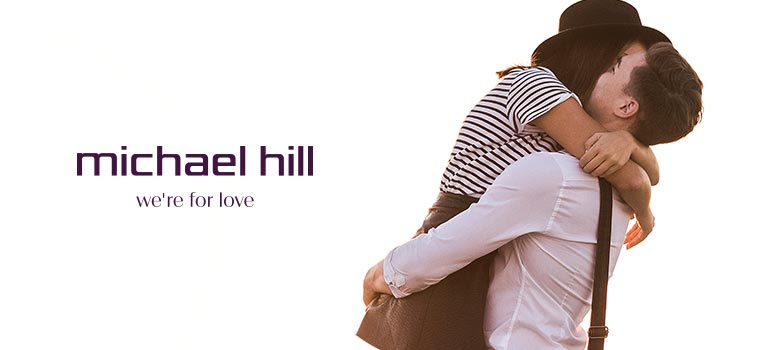 Draw 1 (1st August 2019 - 20th January 2020)
The lucky winner of the $2500 Michael Hill gift card prize has now been drawn and the winner has been contacted.
This competition is now closed. Thank you again for participating, your input is greatly appreciated and will help us improve the customer experience.
Please see below for current Draw Terms and Conditions.
Draw 2
Michael Hill Jeweller Customer Feedback Competition
Terms and Conditions
GENERAL: Participation in the Michael Hill Jeweller (Canada) Limited "Voice of Customer" Survey Contest, (the "Contest") constitutes full and unconditional agreement and acceptance of these Contest rules ("Official Rules"), which are final on all matters relating to the Contest.
SPONSOR AND PROMOTER: The Contest is sponsored by Michael Hill Jeweller (Canada) Limited ("Sponsor") and the promoter is Feedback ASAP Pty Ltd (ABN 53 146 056 331) Level 3, 24 Albert Road, South Melbourne VIC 3205 ("Promoter")
CONTEST PERIOD: The Contest opens at 12:00:01 AM on August 1st, 2019 and closes at 12:00:00 PM on JULY 23rd, 2020, (the "Contest Period"). All time references in these Official Rules refer to Eastern Standard Time.
ELIGIBILITY: The Contest is open to legal residents of Canada who are 18 years of age or older at the time of entry. Employees of Michael Hill Canada Limited and their Immediate Family Members, its parent entity, subsidiaries and affiliates are not eligible. Immediate Family Members means any of the following: spouse, ex-spouse, de-facto, ex-de-facto, child or step-child (whether natural or by adoption), parent, step-parent, grandparent, step-grandparent, uncle, aunt, niece, nephew, brother, sister, step-brother, step-sister or first cousin.
HOW TO ENTER: To enter the Competition, an eligible entrant must complete one of the following mechanics during the Competition Period:

Free Call number Entry: (i)call our free call numbers sent to them in the SMS they receive from the Promoter; and (ii) answer all questions in the automated phone survey as prompted including their contact phone number (mobile phone number). The entry when calling the free call number is free from a landline only.
Website Entry: (i)click on the link provided in the email or SMS that they receive from the Promoter to be directed to the promotional website; and (ii) input the requested details including their mobile phone number, and (iii) answer all the questions in the survey as prompted on the promotional website, and (iv) submit the fully completed entry form.
NFC Entry: (i)use their phone in-store if they have NFC active in their settings. They tap their phone as instructed in-store and will be directed to the promotional landing page; and (ii) input the requested personal details and answer all the questions in the survey as prompted and submit the fully completed survey.
For the sake of clarity, the entrant will be the person whose name is registered on Michael Hill Jeweller account relevant to the mobile phone number or email address submitted on entry (for 1800/0800 and website entry) or the mobile phone used to enter (for SMS entry).
Only one (1) entry permitted per person per feedback request.

The Sponsor is not responsible for failed, late, lost, incomplete, undeliverable, incorrect, damaged or misdirected Entries for any reason. All Entries become the property of the Sponsor and will not be returned or acknowledged.
PRIZES: A total of 2 Prizes (2) prize to be awarded, each consisting of "Michael Hill" ($2,500.00 per gift cards), (each a "Prize" and collectively the "Prizes"). $2500. Michael Hill gift cards are subject to separate terms and conditions.
PRIZE SELECTION: One (1) Entry will be selected every Twenty Six (26) weeks (each a "Selected Entrant") during the Contest Period by random draw from all eligible Entries received (each a "6 Month Draw"). There will be two (2) consecutive six monthly Draws commencing on Thursday , January 20, 2020, held once every twenty six (26 ) weeks, until July 30th , 2020 at or about 8:30 PM. EST. Draws are not cumulative for the 6 monthly period and therefore Entries will be eligible for the current 6 monthly Draw following the day on which the Entry is received for that 6 month period only.
NOTIFICATION: Selected Entrants will be notified by email or telephone within five (5) business days of selection using the email address or telephone number provided on the Entry (the "Notification"). The Sponsor shall have no liability if the Notification is lost, intercepted or not received by a Selected Entrant for any reason. A response to the Notification must be received by the Contest Sponsor within 5 days thereof, failing which any non-responsive Selected Entrant will be disqualified and will forfeit any applicable Prize. Any Selected Entrant that has been disqualified shall have no recourse against the Sponsor and the Sponsor shall have no liability or responsibility to disqualified Selected Entrants.

DECLARATION OF WINNERS AND AWARDING PRIZES: To be declared a Contest Winner and to receive a Prize, Selected Entrants must 1) meet all Contest eligibility requirements and otherwise comply with the Official Rules; 2) provide a mailing address and telephone number for prize delivery ;

If a Selected Entrant is disqualified or forfeits a Prize, an alternate Selected Entrant will be selected by random draw from all remaining Entries until a winner is declared.

The Sponsor shall have no further obligation to the Prize winners other than the Prize awarded.

The Michael Hill Jeweller Gift Voucher will be posted to the winner by registered mail and is valid for 12 months from the date of card issue. The Michael Hill Jeweller Gift voucher is subject to its terms of issue. The Promoter accepts no liability for a defective Gift Voucher however, if necessary, will provide reasonable assistance to a winner to ensure a replacement Michael Hill Jeweller Gift Voucher is provided.

Prizes are not transferable and cannot be exchanged, substituted or redeemed for cash, except that the Sponsor may, in its sole discretion, substitute a Prize for an another prize or prizes of equal or greater value.

A list of Contest winners will be posted at www.michaelhill.ca/surverycontestrules and www.michaelhill.ca/reglementsoncourssondage within four weeks following the end of the Contest Period.

GENERAL: By participating, all Entrants and the selected Prize Winners agree a) to be bound by these Official Rules and the decisions of the Sponsor; and b) to release, indemnify and hold harmless the Sponsor and its affiliates, subsidiaries and independent contractors, and their respective directors, officers, shareholders, employees, agents and representatives, including advertising and promotion agencies, from any and all liability for claims/damages, including but not limited to claims/damages for personal injury (including death) or property damage, with respect to or arising from participation in the Contest and acceptance, possession, use or misuse of a Prize, or for claims based on publicity rights, defamation, or intrusion of privacy.
USE OF INFORMATION: Entrants acknowledge and agree that, by entering the Contest, they consent to the Sponsor's collection, use and disclosure of their personal information for the purpose of administering the Contest and for internal analysis of participant demographics for future marketing. Entrants who win a Prize also consent to the use and disclosure of their personal information, including name, likenesses, city of residence and/or statement about the Prizes, by the Sponsors and their agents or representatives, for advertising, marketing and publicity purposes, in any media, to the extent permitted by applicable law, with no further compensation other than awarding of the Prize.
PRIVACY: Neither the Sponsor nor its affiliates will share personal information collected from Contest entrants with any third parties, except as necessary for the administration of the Contest. The Sponsor will not attempt to contact entrants for any other purpose other than to administer the Contest, unless the entrant has opted-in to receive relevant product-related email communications from the Sponsor. The Sponsor respects individuals' right to privacy. Please read the Michael Hill Privacy Policy carefully to understand how personal information is collected, used and disclosed. The Privacy Policy can be found at michaelhill.ca/privacy.html
LEGAL JURISDICTION: Subject to Rule 15 below, by entering the Contest, entrants agree: (i) that any and all disputes, claims and causes of action arising out of or connected with the Contest or any Prize award shall be resolved in accordance with the laws of the Province of Alberta, and (ii) to irrevocably submit to the exclusive jurisdiction of the courts of the Province of Alberta over any claim or matter arising under or in connection with the Contest or these Official Rules.
FOR RESIDENTS OF QUEBEC: Any dispute respecting the conduct or organization of a publicity Contest in Québec may be submitted to the Régie des alcools, des courses et des jeux("Régie")in Quebec for a ruling. Any litigation respecting the awarding of a Prize may be submitted to the Régie only for the purpose of helping the parties reach a settlement
LIABILITY: The Sponsor shall not be held responsible for any problems, errors or negligence that may arise or occur in connection with the Contest. The Sponsor accepts no responsibility for loss, damage or claims caused by or resulting from the Contest or acceptance of a Prize. The Sponsor will not be responsible for late, lost, undeliverable, illegible, incomplete, falsified, tampered with, altered or destroyed Entries for any reason and all such entries will be void. In the event it is determined that an entrant has entered in a fashion not sanctioned by these Official Rules and/or has submitted more than the number of entries permitted by these Official Rules, the entrant will be disqualified and all of the Entries submitted by the entrant will be void. The Sponsor is not responsible for any typographical, human or other error in the printing of the Contest and/or collateral advertising materials, administration of the Contest, processing of the Entries or in the announcement of the Prize winners or in any other materials or information associated with the Contest. The Sponsor will not be liable, and does not assume any responsibility, for incorrect or inaccurate capture of Entry information, technical malfunctions, human or technical error, printing errors, lost, delayed or garbled data or transmissions, omission, interruption, deletion, defect or failures of any telephone or computer lines or networks, computer equipment, software or any combination thereof. Sponsor is not responsible for electronic transmission errors resulting in omission, interruption, deletion, defect, delay in operations or transmission, theft or destruction or unauthorized access to or alterations of entry materials, or for technical, network, telephone equipment, electronic, computer, hardware or software malfunctions or limitations of any kind, or inaccurate transmissions of or failure to receive information by the Sponsor on account of technical problems, or on account of traffic congestion on the Internet or at any website or any combination thereof.

The Sponsor reserves the right to terminate, suspend, or extend the Contest or to amend the Official Rules at any time and in any way, without prior notice.

To the extent of any conflict or inconsistency between the English and the French version of the Official Rules, the English version shall govern.