Behind the Craft: Meet our in-house designer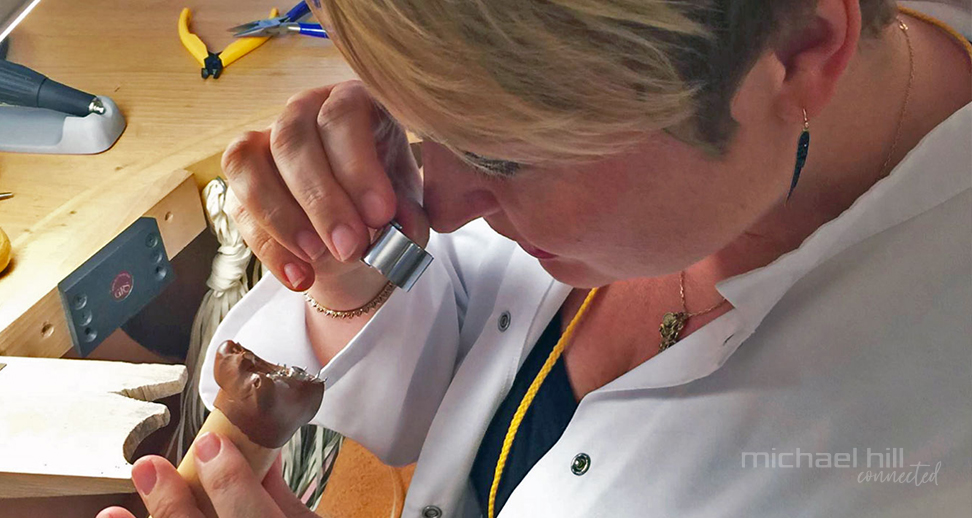 Maria Then is our in-house designer here at Michael Hill, lending her talent and creativity to a number of our exclusive Collections and beautiful jewellery pieces. Here, she lets us in on how she got her start in New York, what inspires her, and the must-have styles everyone should own to elevate their jewellery wardrobe.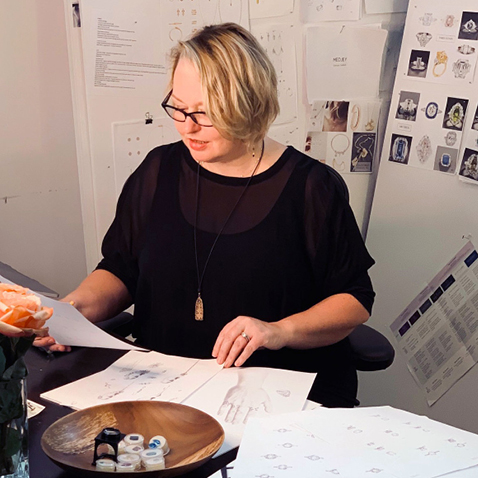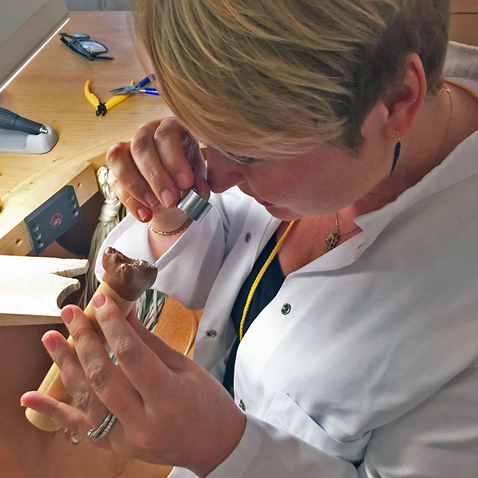 1. When and how did you first start designing jewellery?
I moved from Sweden to NYC to study design at Parsons School of Design and Fashion Institute of Technology. After initially working in Fashion Design, I started to specialize in jewellery.
What drew me to jewellery is how personal it is. A piece of jewellery can be a tiny work of art, a sculpture, a memento that ties to a memory. It's so emotional and significant. It's hard to get that from a T-shirt!
After designing jewellery collections for several lifestyle brands like Giorgio Armani and Michael Kors, I decided that I wanted to work for a dedicated Jeweller, with a focus on fine jewellery craftsmanship. I worked with several big jewellery houses in the US, before connecting with Michael Hill.
2. How do you find inspiration for a new Collection or product range?
I'm really interested in how people wear fashion and jewellery, in what real people are looking for. As our lives change, we want and need different things. For example, being on Zoom calls all day may require different outfits and accessories than being in the office. That's often the starting point for designing a collection.
I also love looking at architecture and sculpture for ideas and references.
3. Do you have a favourite medium to work with (i.e. diamonds/ gold/ colour)?
Oooh, that's a hard one. I do love it all… It's hard to go wrong with diamonds. I love how each one is unique and how the stones capture light.
Lately, we've been working on one-of-a-kind colour pieces and it's incredible to get to work with custom-cut colour stones that are so unique and have their own personality.
4. How do you want people to feel when they wear jewellery you've designed?
I'd love for them to have an emotional connection to the piece – maybe it was a gift from a loved one, or a self-purchase to celebrate a moment in time. I also love to think of jewellery as that "finishing piece" of your wardrobe. The item that expresses who you are and elevates your look.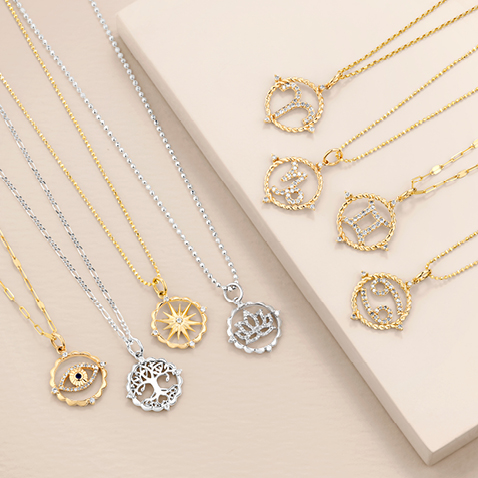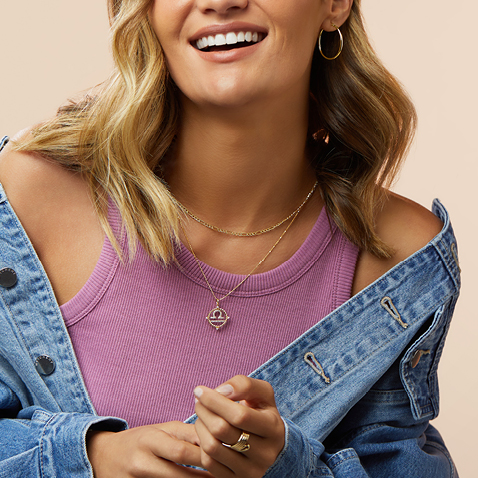 5. Do you have a favourite Collection or piece you've designed for Michael Hill?
The Collectables are wonderful – symbolic, unique and absolutely beautiful.
I also love these playful "dripping diamond" pieces.
6. What are the top three pieces of jewellery everyone should own?
1. A great gold chain to wear alone or layer with other necklaces.
2. A pair of diamond earrings that you can wear with everything. Diamond earrings will add sparkle right by your face.
3. An eye-catching statement piece that elevates your outfit and expresses your individual taste. It can be a pair of amazing earrings, a necklace, or a ring.
7. Top piece of advice for someone aspiring to a creative career?
Learn the craft as well as the art. A beautiful design will never be great if the piece is uncomfortable or falls apart.
Know that you're not designing for yourself, you're designing for the customer.
It's a very competitive field so be prepared to work hard. Seeing your design come alive when worn by someone on the subway or at a restaurant is incredibly fun and rewarding, so it's well worth the effort!
Shop Maria's expert picks: