55cm (22") 12mm-12.5mm Width Solid Curb Chain in 10kt Yellow Gold
SKU 11212867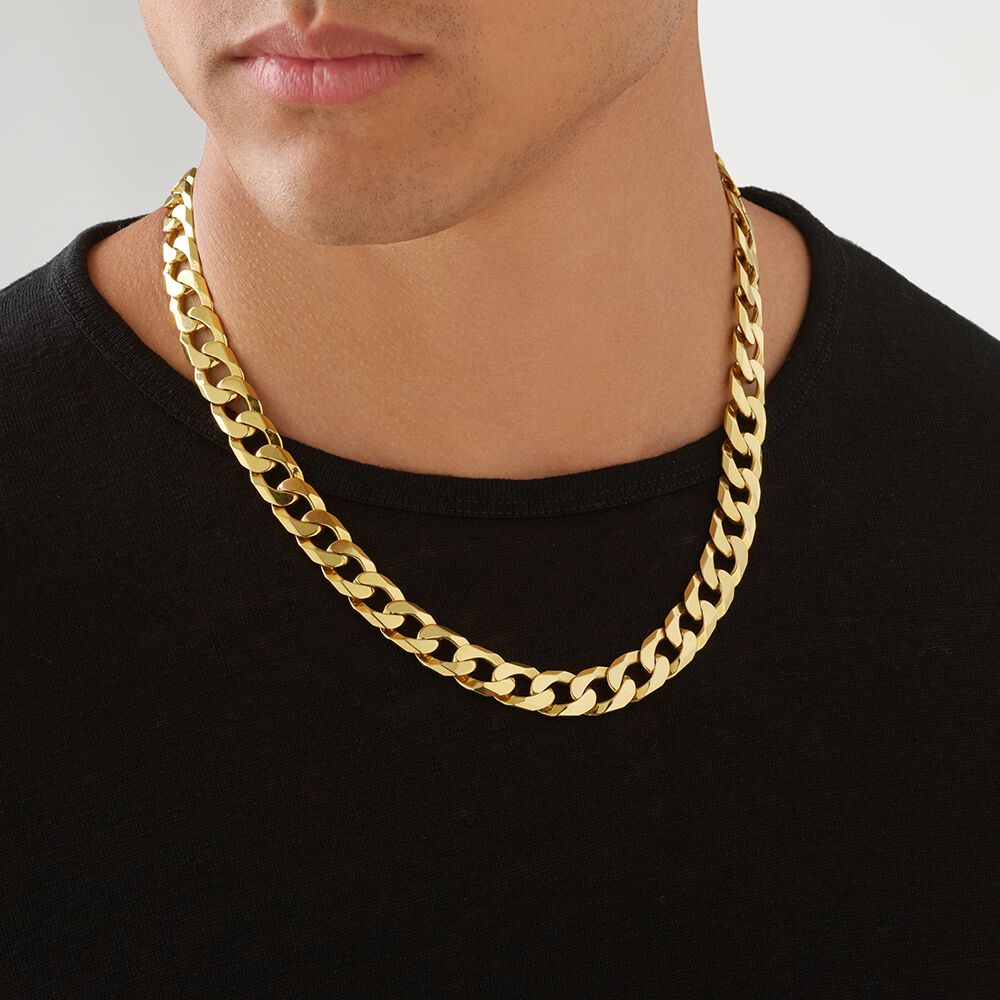 Online availability: In stock
Find in Store | Click & Collect
Enter postcode for Click & Collect and in store stock availability.
Find in store
Please search for a store.
This chain offers you a composed and polished appeal. With a 12mm to 12.5mm width, it comes in a curb style for an effortlessly refined appearance. Immaculate in 10kt yellow gold for a warm glow, this can will bring you seamlessly from daily wear to evening attire.
Need help?
Chat
to us now.
Share