Find Your Dream Engagement Ring in Our Sale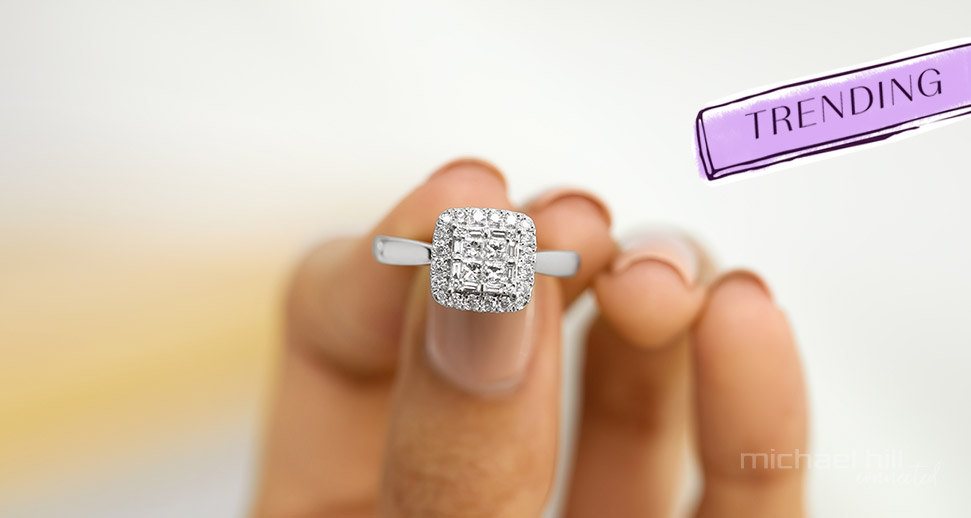 Been dreaming of an extra special ring? Our Sale is now on, and it includes sparkling savings on a range of beautiful engagement rings. So if a proposal is on the cards for 2021 (or you'd like to drop the hint for one), explore the styles and savings we have on offer – you might just find an exceptional ring within reach!
Please note that quantities may be limited, and items are available until sold out.
Get inspired by some of our favourite ring types below that you can find in our Sale, then browse online or head in-stores to discover more.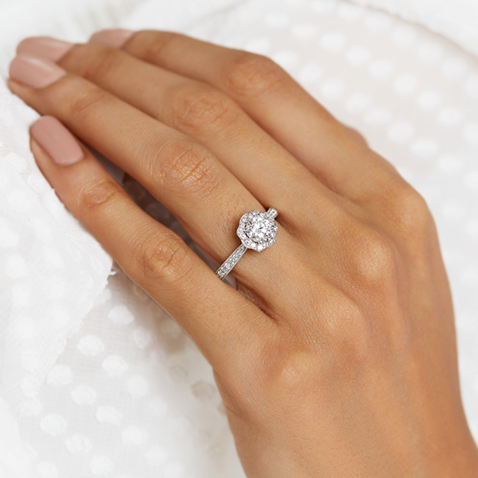 Halo rings:
Halo style engagement rings are an all-time classic. These beautiful designs feature a centre stone surrounded by a halo of smaller diamonds, giving you amplified size and sparkle in a timeless look. Find the perfect halo ring that you, or your partner, will be sure to love forever.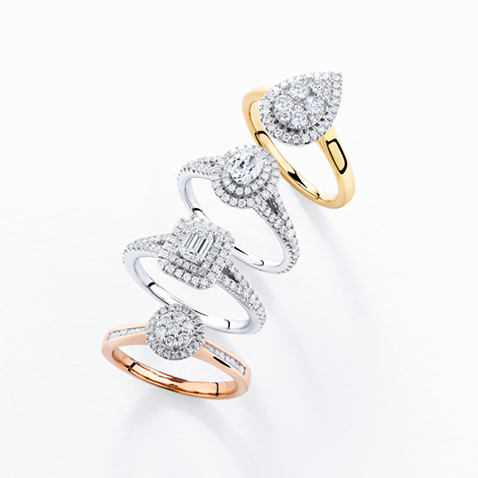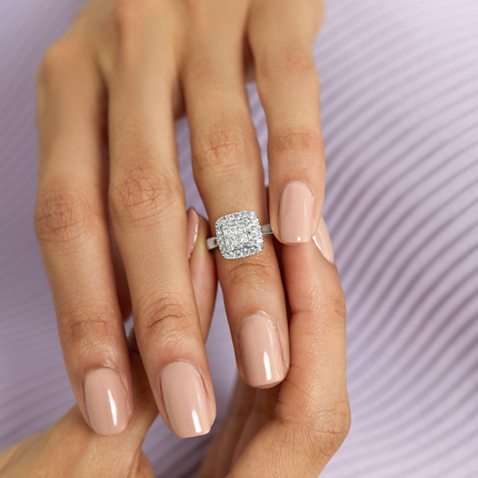 Cluster & multi-stone rings:
Find a beautiful multi-stone ring for yourself or for your partner, featuring unique shapes and intricate details. Styles like this will give you eye-catching size and incredible sparkle at great value.
Shop cluster & multi-stone rings >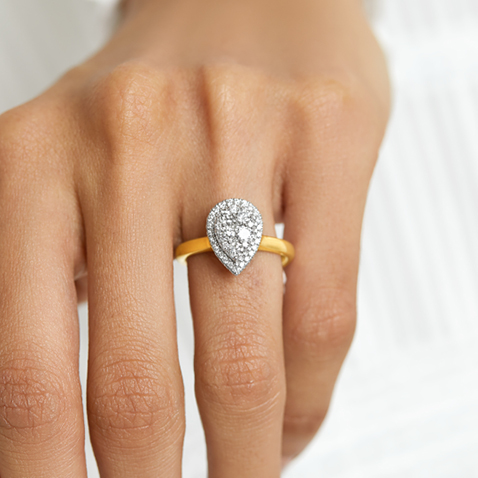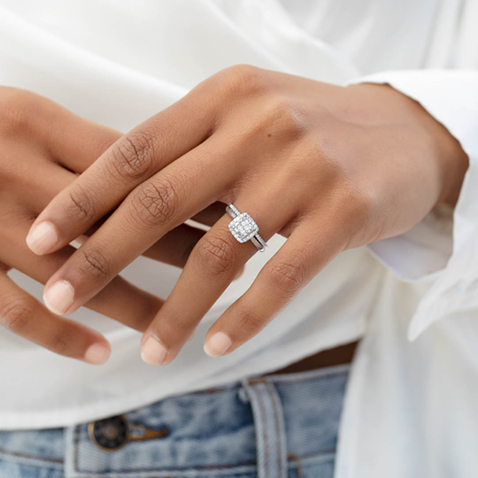 Unique shaped rings:
From the classic-yet-unique pear shape, to floral-inspired styles and other fancy shapes, discover a beautiful engagement ring that will stand out from the crowd.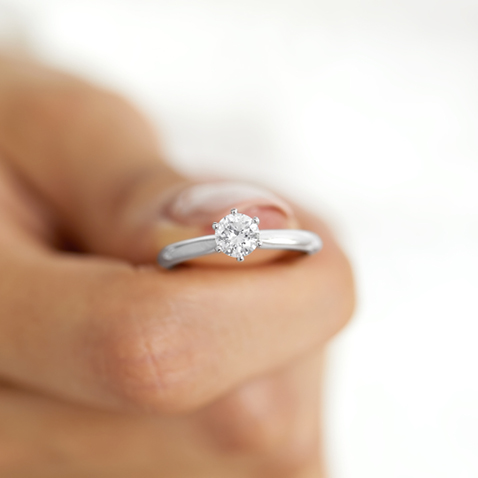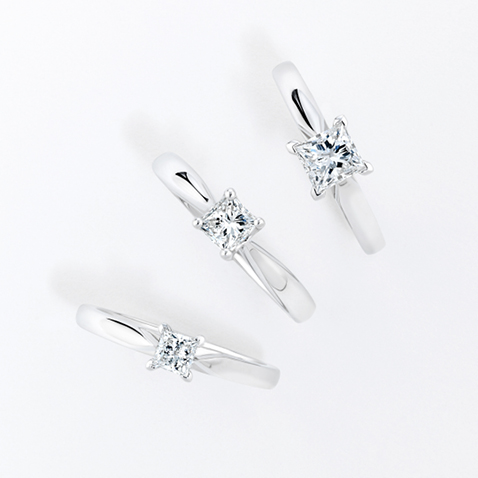 Solitaire diamond rings:
Have your heart set on a chic and timeless solitaire engagement ring? A number of exquisite solitaire styles are currently on sale, so you can find the perfect diamond shape, colour & clarity details, and precious metal setting for you – with great savings.