Top 6 Jewellery Pieces You Shouldn't Be Without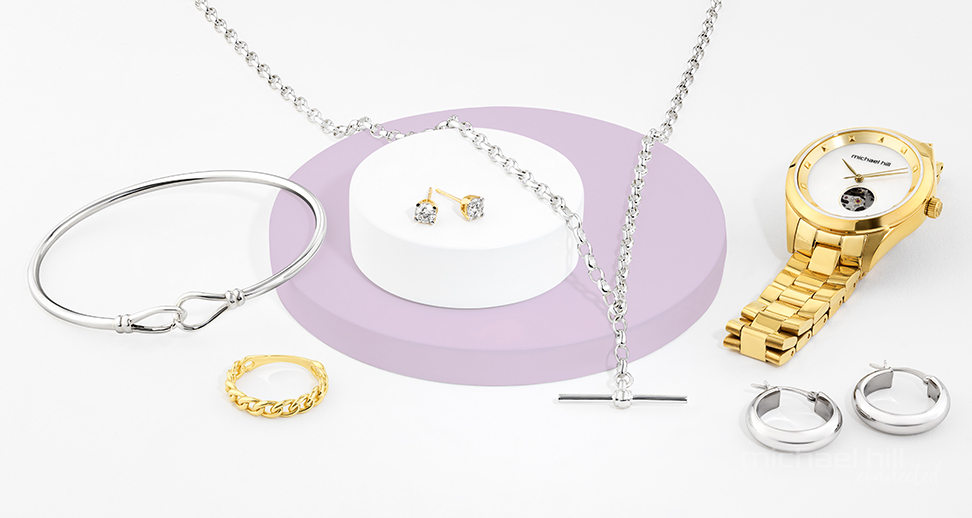 Quality, essential jewellery pieces can seem like a bit of an investment, so you want to ensure you'll get plenty of wear from them. These styles are the perfect foundation pieces to build your jewellery wardrobe; you can start with one, or mix and match them together to create a range of beautiful jewellery looks.
Best of all, these styles are classic and timeless – so whether worn alone or stacked with fashion pieces, you can wear them for years to come.
Classic Chain Necklace
A timeless chain style is the ultimate jewellery fundamental. You can reach for it day after day to elevate your look, whether you wear it alone or layered with other jewellery styles.
Find the perfect chain necklace for you by choosing your favourite shade of gold, or sterling silver, and your ideal weight, length, and style. Belcher chains, curb chains, and Singapore chains will give you the most classic look, while a snake chain, box chain, rope chain or fob chain will add extra shine, texture, or detail.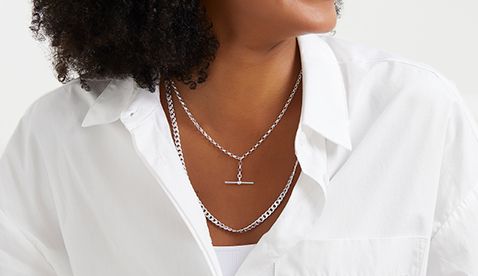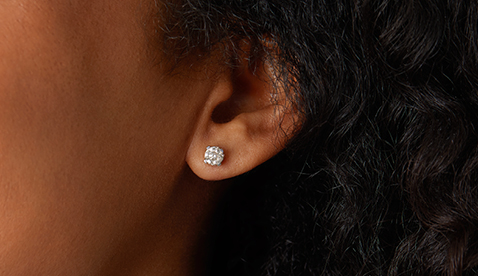 Diamond Solitaire Studs
If you want an earring style you can wear every day, with any outfit, and to any type of event, diamond solitaire studs are your essential. Framing your face with brightness, you can wear your diamond studs with everything from a simple T-shirt to an evening dress, and from the office to date night.
Choose your perfect pair from our wide range of carat weights, cuts, and price points. Even the tinier styles around 0.25 - 0.33 carats of diamonds will add brilliance to your look or, if you want to go big, they mix perfectly into a multiple-stud stack.
Shop diamond solitaire studs:
Simple Bangle or Bracelet
A bangle or bracelet is essential for tying all of your jewellery layers together, providing that extra layer between your rings, necklace and earrings. Just like your chain necklace, a bangle or bracelet in simple gold or sterling silver will be an everyday go-to, and you can style it with many different looks from a casual outfit to an evening look. Choose the perfect piece for your style, from a classic solid bangle to a delicate chain bracelet. For a unique way to wear your bangle or bracelet, slip it on over the top of a long-sleeved shirt or sweater.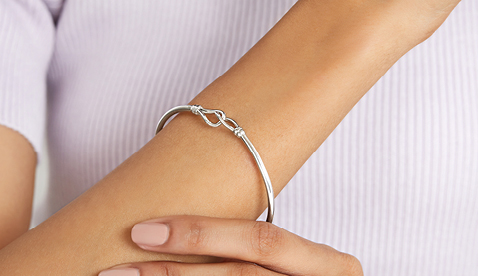 Shop simple bangles and bracelets: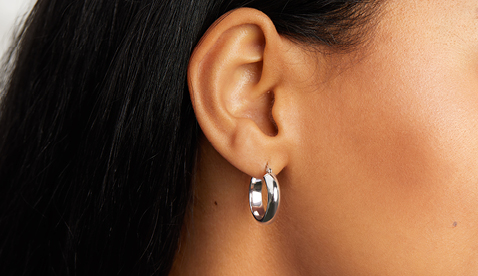 Hoop Earrings
Hoop earrings are the perfect, simple style for everyday wear. You can wear one pair to feel instantly put-together, or use your hoops as the starting point for a multi-earring stack. Just like all of our top essential jewellery styles, there's a hoop earring design that is perfect for you.
Choose from a classic, minimalistic hoop in yellow, rose, or white gold or sterling silver, in your favourite size and width from dainty 12mm sleepers to heavier and larger styles. If you prefer to add a little extra to your everyday look, you can find patterned and textured metal hoops for an essential style with a unique edge.
Shop essential hoop earrings:
Everyday Watch
A classic wrist watch is the perfect foundation to your jewellery wardrobe, hitting the ultimate balance of form and function. Many people wear a watch everyday, whether they wear other jewellery or not, so why not use your wristwatch as the anchor to build your essential jewellery layers? Start with a watch in your favourite metal colour, or in leather with accents of your preferred metal, then match the rest of your jewellery essentials to it.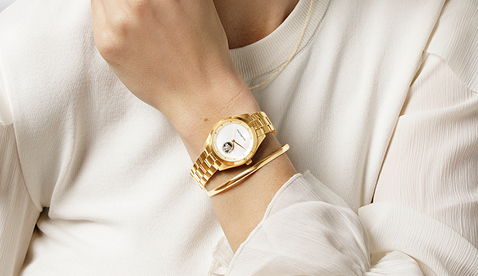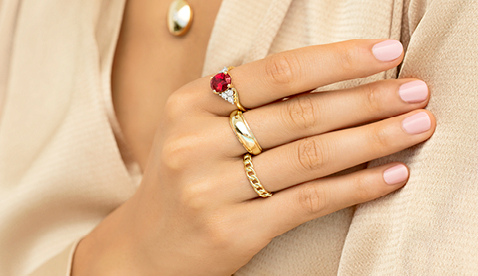 Stackable Ring
A statement yet simple ring is the perfect piece to top off your everyday jewellery look. Choose a style in gold or sterling silver that's noticeable but versatile, such as a barrel ring, dome ring, signet ring, or a ring in your favourite shape crafted in plain precious metals. A ring like this can be worn on its own for simple elegance, stacked with other rings to change up your look, or worn to compliment your engagement and wedding rings.