Men's Chronograph Watch in Black Tone Stainless Steel
SKU 15433275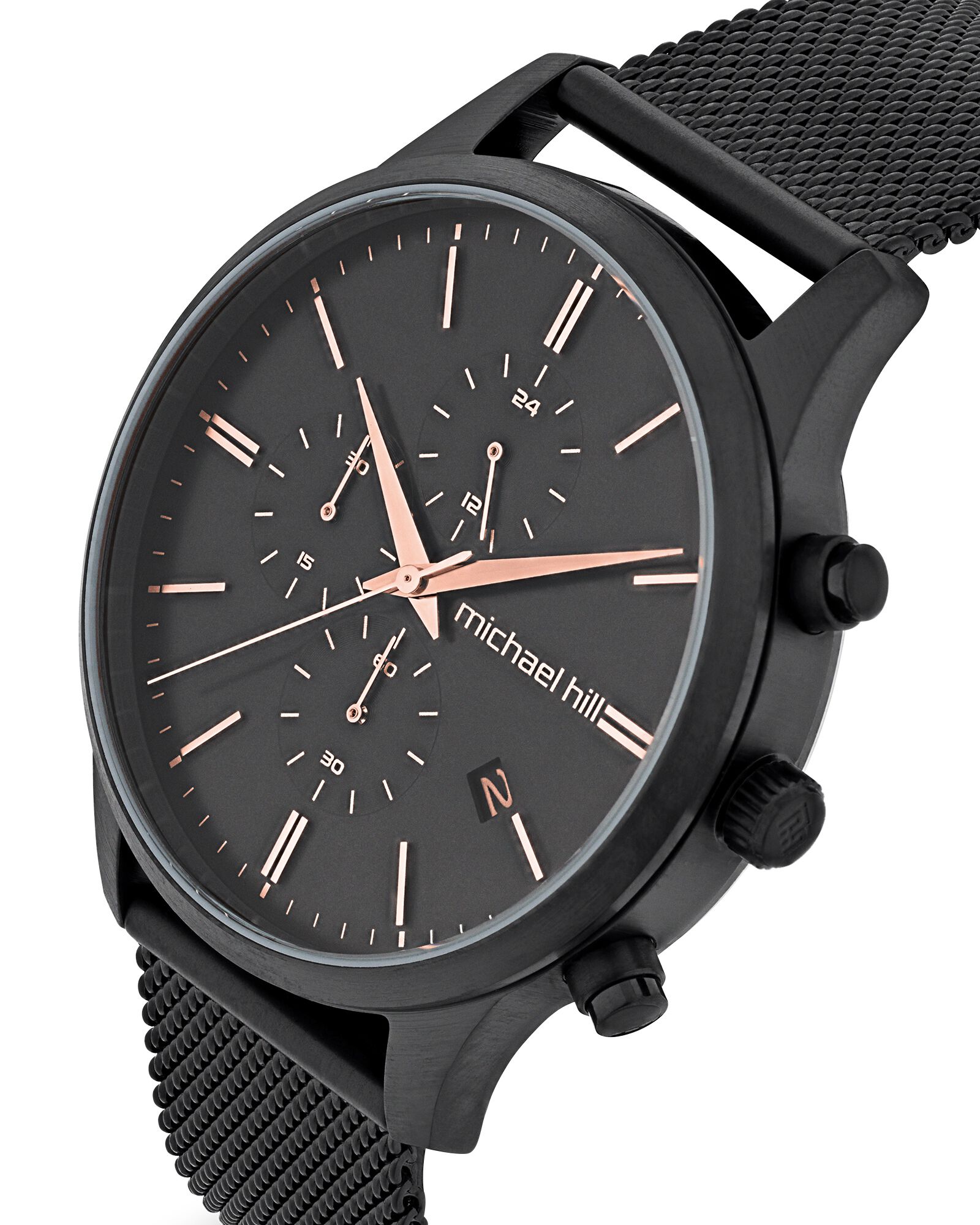 Online availability: In stock
Find in Store | Click & Collect
Enter postcode for Click & Collect and in store stock availability.
Find in store
Please search for a store.
A dashing timepiece that will elevate every outfit, from casual to formal. This watch comes with a black tone stainless steel strap, case and matching dial with complementary rose tone markers, providing a modern and composed appeal. Complete with a 50m water resistance, it will make the perfect gift.
Need help?
Chat
to us now.
Share